Sample Letter #1
I do not know where to begin, so I guess this is just as good a place as any. Right now, I'm thinking about you. It's funny how thoughts of you fill my day, my heart, and my mind. I know that you love me, and you must know that I love you too. You and I have connected on such a high level that our minds exchange the same ideas, and our hearts beat as one. Yet you still say you're not sure our love will last once I know all about you.
Everything that I feel runs so deep that I don't care about your past and all the things you've done that you feel you should be ashamed of. My love is unconditional, and it will always be here for you. I don't want you to wake up days, months, or years from now, wondering what would have been or could have been. I know you see the love that I feel for you, and I wish that you could trust that love. You say that I am "star-crossed" and that I don't know the true you. I don't believe I could be "star-crossed," because I am sure of my love for you. Let's get together, so we can talk about it.
Related Articles
Related Resources
Still can't find the right words for your love-you letter?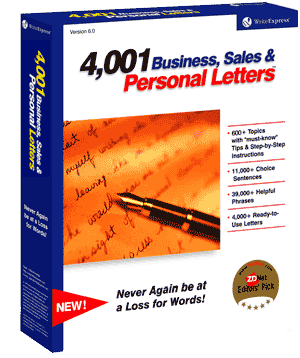 You will with our 500 letter-writing tutorials!
Find the love-you letter that fits your needs and copy it directly into Microsoft Word or your favorite word processor.
Or let our 500 letter-writing tutorials guide you step-by-step through the writing process, suggesting sample phrases and sentences for each writing step. In minutes, you can write an effective love-you letter.
Print your love-you letter and send it!