Sample Letter #1
It has not been long since we met, but everything has changed in my life. I experience more excitement and feel like the happiest man on the earth. I also think about you all the time. It is not just at bedtime, or upon waking up, but at my work, when I drive, and at all times. Sometimes I sit and, without any reason, call your name out loud, until I realize that you are far away, and then I just smile at the sweet thought of you.
When I talk to you, it makes my heart beat faster, and I feel sweet feelings, unexplainable, not understandable. I feel your presence everywhere near me, your laugh echoes in my ears, your talks remind me that you really exist, and I want you as much as the roses would need their perfume, like wind needs its song, like snow needs its whiteness, like a little child wants ice cream. I did not plan to love you, it just happened.
The world has many beauties: some are lilies, jasmines, irises, roses; some were just simple, plain flowers; none of them attracts me. It was your innocent smile, your sparkling eyes. It was like lightening had struck me, it was like an angel had appeared to me. It was you and your love that made me what I am today.
I will love you as long as the sun keeps shining, the stars keep brightening the sky, the winds keep blowing, the snow keeps falling, and the flowers keep smiling. I humbly ask that you be mine.
Loving you forever,
Related Articles
Related Resources
Still can't find the right words for your confession letter?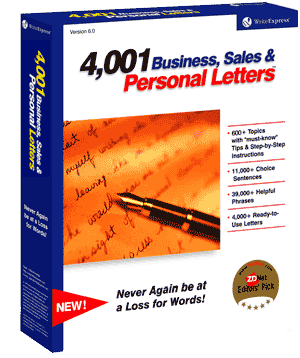 You will with our 500 letter-writing tutorials!
Find the confession letter that fits your needs and copy it directly into Microsoft Word or your favorite word processor.
Or let our 500 letter-writing tutorials guide you step-by-step through the writing process, suggesting sample phrases and sentences for each writing step. In minutes, you can write an effective confession letter.
Print your confession letter and send it!