Sample Letter #1
When we first met, I'll never forget how you walked over to me and just started talking and you made me feel comfortable. It started out with a great friendship that has lasted almost two years now. In that time, we've had a lot of good talks and good times together.
After these months of knowing you, I knew that I loved you, and that I always wanted to be with you. I had wished so hard that one day I would have a chance to be with you. Finally, I got up the nerve to tell you how I felt about you. Now I can talk to you and tell you anything because I trust you.
I love you so much, and my wish finally came true last Saturday, when you first said that you loved me. My heart lifted because it felt so good inside to finally hear the words I had been longing to hear. We had been friends longer than we had been boyfriend and girlfriend. I'm so in love with you now. I promise you this: I will never lie or do anything to hurt you. You make me feel good inside and so happy, too. It's amazing being with you because you're such an amazing person. I don't know what the future holds--that's something only heaven knows. I just know that love you, and I know that I always will.
Related Articles
Related Resources
Still can't find the right words for your confession letter?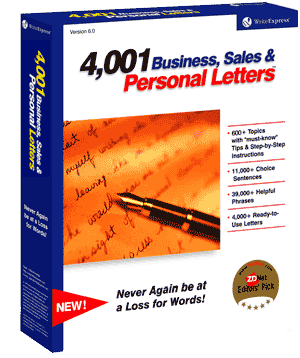 You will with our 500 letter-writing tutorials!
Find the confession letter that fits your needs and copy it directly into Microsoft Word or your favorite word processor.
Or let our 500 letter-writing tutorials guide you step-by-step through the writing process, suggesting sample phrases and sentences for each writing step. In minutes, you can write an effective confession letter.
Print your confession letter and send it!