Sample Letter #1
Never did I imagine that, at my young age, I could fall in love. I always believed love to be something built out of maturity and respect.
Words can never express the way I feel, but I'd like to try. First of all, you made my heart beat faster with every touch. I loved holding you, kissing you, just being with you. You were everything I wanted and admired. If I had one wish, it would be to feel the thrill of knowing that out of all the people in the world, you could choose me. I was the one you needed; your best friend and you were mine. And now we are apart and I am lost without you.
I pray every night for you to come back. Every time I think of you, I decide: "Okay, think of the last happy memory when you were together; then move on." I never can.
You are all I think about, and I simply cannot imagine life without you. I would like to be in your life again if you feel that our relationship could work. Let's meet and make and talk about this.
Related Articles
Related Resources
Still can't find the right words for your love letter?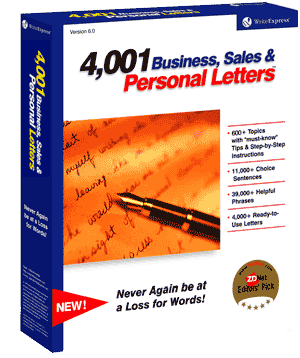 You will with our 500 letter-writing tutorials!
Find the love letter that fits your needs and copy it directly into Microsoft Word or your favorite word processor.
Or let our 500 letter-writing tutorials guide you step-by-step through the writing process, suggesting sample phrases and sentences for each writing step. In minutes, you can write an effective love letter.
Print your love letter and send it!