Sample Letter #1
It's been years since the last time I saw your face. I have seen many beautiful moons and sunsets, but no trace of your smile. My heart has longed for you, as the flowers long for rain. What have you been doing all this time? I hope you remember the way I used to call your name back then, when we were seeing each other. There are so many things that I can't forget about you. How your hair glistens in the sunlight, the way you speak, the way you walk--I love everything about you. I wish I could be where you are right now. To hold you and tell you the very secret that my soul has kept inside up till now--that I love you. My purpose in life is to protect you and find everything you want and need. As I write this letter, I can almost feel you near me.
Last night, in my dreams, I saw your face. You are so beautiful. You were standing at the beach and the wind was blowing through your hair. Then I started to reach you but as soon as I was getting nearer to you, you faded away, and I couldn't do anything about it. I started to bow my head and began crying, but then I heard your voice calling me. As you faded away, I found myself remembering everything about those beautiful moments I did spend with you.
I always dream of you this way. The days pass by, but my love never passes, it just grows stronger in the depths of my heart. Please don't ask me why I still long for you. My heart will always belong to you. You are my heart, my life, my world. You are my one and only love.
Related Articles
Related Resources
Still can't find the right words for your love letter?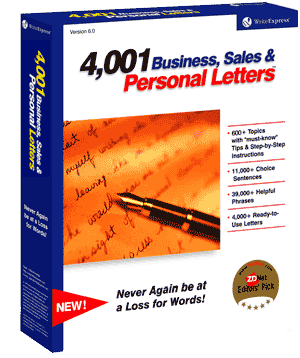 You will with our 500 letter-writing tutorials!
Find the love letter that fits your needs and copy it directly into Microsoft Word or your favorite word processor.
Or let our 500 letter-writing tutorials guide you step-by-step through the writing process, suggesting sample phrases and sentences for each writing step. In minutes, you can write an effective love letter.
Print your love letter and send it!