Sample Letter #1
It has been a long time since we really had a talk. Each time we meet, it's either filled with animosity or silence. I know I am the one who has caused things to be like they are today, but how could you have changed into someone that I can't recognize at all? You were never just another person to me. Of all the people I have met, you were the only one for me, the only one that I wanted to spend my life with. I know I threw everything away by not cherishing you, and I know I don't deserve to ask you to come back now, after all that I have done. I am too ashamed of myself to even face up to everything that I've done.
My promise to you is that I will wait for the day when all the bad memories are erased, when we can truly start anew and carry on our lives together again. This is the vision I have of the future, and the only thing that I look forward to now; to walk with you by my side again.
Related Articles
Related Resources
Still can't find the right words for your love letter?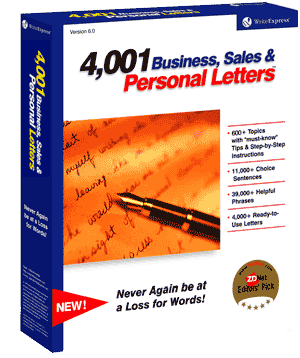 You will with our 500 letter-writing tutorials!
Find the love letter that fits your needs and copy it directly into Microsoft Word or your favorite word processor.
Or let our 500 letter-writing tutorials guide you step-by-step through the writing process, suggesting sample phrases and sentences for each writing step. In minutes, you can write an effective love letter.
Print your love letter and send it!