Sample Letter #1
When we first started talking online, I never would have thought that our loving and caring relationship could've blossomed this far, this fast! Don't get me wrong, Sweetheart. I love you, and spending as much time as I could with you before you make that move up her to Iowa has been the greatest few weeks of my life so far! I know that deep down, the time we spend together will only get better.
We wouldn't even know each other if it wasn't for that special friend in our lives who introduced us to each other, knowing that we deserved each other and that we could show each other how important life in general could be for us. Hopefully, our kids will always be a part of our lives as well as our online friends that we've gotten to know over the past several years on the Internet and then in real life.
I know deep down in my heart, you are the one for me and I don't ever want to lose you. Sweetheart, I love you and I'll always be in love with you! I know that you feel the same about me. We have been dealing with a lot of restless nights lately and waiting until we can be together finally. Just be patient, Babe, and God will bring us together. Thirty Roses for you, my dearest Love, to symbolize how long we have been together so far!
I love you with all my heart.
Related Articles
Related Resources
Still can't find the right words for your miss-you letter?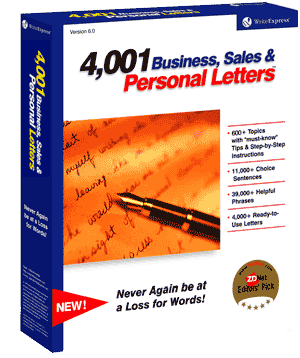 You will with our 500 letter-writing tutorials!
Find the miss-you letter that fits your needs and copy it directly into Microsoft Word or your favorite word processor.
Or let our 500 letter-writing tutorials guide you step-by-step through the writing process, suggesting sample phrases and sentences for each writing step. In minutes, you can write an effective miss-you letter.
Print your miss-you letter and send it!