Sample Letter #1
It has been almost four months since I met that person online that truly took my heart away, but now it seems that it was more than that. Time flies faster and gets deeper and greater. We've continued communicating and fixed a regular chatting schedule once a week just to share each other's thoughts and dreams. We even manage to send e-mails and off-line messages. Once we've gotten a chance, we love to call each other whenever possible and that makes the relationship stronger, giving me the thoughts that it will definitely last forever, even if sometimes I think that distance would be of great hindrance and destroy us.
I love the way you put in every effort that you can to make everything work out for us. The very thought that somebody like you would always be there to lend me some of his time just to make me happy and complete is amazing. I really appreciate it, even though there are times when I know things are getting rougher for you where you are. I am not sure how long you can be there for me, but I just wish it could be forever.
You are my fantasy, my true love, and my dream. I am so scared that things will soon be over between us, and I'm not sure if I could handle that, because I am so used to having you in my life now. You make everything worthwhile, you make me believe in dreams and that they are really free and grabbing hold of them is only a matter of faith, persistence, and confidence.
Thanks for everything. Thank you for giving me a chance to meet and love a dreamer that has been there for me for a long while. I am wishing I can always hold on to you and hope never to lose you and that we can make all our dreams into reality soon.
Related Articles
Related Resources
Still can't find the right words for your miss-you letter?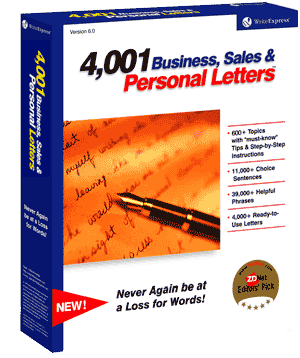 You will with our 500 letter-writing tutorials!
Find the miss-you letter that fits your needs and copy it directly into Microsoft Word or your favorite word processor.
Or let our 500 letter-writing tutorials guide you step-by-step through the writing process, suggesting sample phrases and sentences for each writing step. In minutes, you can write an effective miss-you letter.
Print your miss-you letter and send it!