Sample Letter #1
Having your love has been the best thing that has ever happened to me. I have never loved anyone as much as I love you. Every day, when I awake from a dream of us together, I thank God I found you and wonder what I have done to deserve such a loving, caring, wonderful man.
Everything about you is so perfect. I know you must have some imperfections, but in my eyes, everything you do just seems flawless. The way you express your love to me brings tears to my eyes! I feel so loved. I only need to think about you to have all my troubles melt away. I want to spend my whole life with you, loving you, and receiving your love in return. I long to hold you and feel your sweet caress.
The miles that lie between us will soon disappear, and then we will have each other every day. I don't care what others say about you and me. All I know is that I love you and that will never change.
Thank you for loving me the way you do. I couldn't ask for anything more in a man!
Related Articles
Related Resources
Still can't find the right words for your miss-you letter?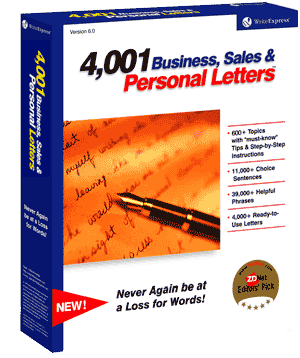 You will with our 500 letter-writing tutorials!
Find the miss-you letter that fits your needs and copy it directly into Microsoft Word or your favorite word processor.
Or let our 500 letter-writing tutorials guide you step-by-step through the writing process, suggesting sample phrases and sentences for each writing step. In minutes, you can write an effective miss-you letter.
Print your miss-you letter and send it!