Sample Letter #1
I wish I didn't have to miss you. If only you could be with me always, I know I could never be any happier. But then again, I know that the day will come when I will be able to spend my every waking moment with you, and I won't have to lose any more sleep over you. But then, I even miss you when I am sleeping because you are in my dreams! I love you, Babe. You are my first and only love. Hopefully, soon I won't have to miss you anymore. Blowing you a kiss--Whooo!
Sample Letter #2
I do not like to be so far away from you. It is lonely, and I miss you so much that I cannot sleep. I want you near me at night so that I can feel your warmth. I feel safe and peaceful in your arms, and that is where I want to be.
You say that you are missing me, too. Three weeks seems like eternity to me. I have marked a calendar and will cross out each day. There are twenty more to go before I will be with you again. Talking on the phone does help, so please keep on calling. I love hearing your voice, especially when you say you miss me and that you love me.
But speaking on the phone and writing letters are not as wonderful as seeing your smiling face and holding you.
Related Articles
Related Resources
Still can't find the right words for your miss-you letter?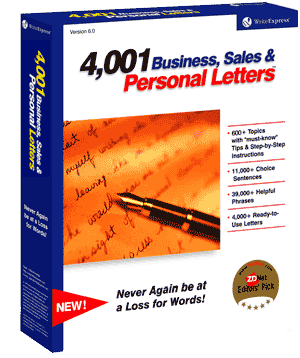 You will with our 500 letter-writing tutorials!
Find the miss-you letter that fits your needs and copy it directly into Microsoft Word or your favorite word processor.
Or let our 500 letter-writing tutorials guide you step-by-step through the writing process, suggesting sample phrases and sentences for each writing step. In minutes, you can write an effective miss-you letter.
Print your miss-you letter and send it!