Sample Letter #1
I think of you all the time. You are so far away, yet so close in my heart. My heart and my body yearn for you. I love you unconditionally. I accept your daughter, who will become mine, and any other little ones that will come from us. For the first time I have purpose. For the first time I have found a family.
I have read all about you and your zodiac sign and it is a good one. You are perfect for me. You excite me so much. I look forward to each day, so that I can come there and spend time with you. Last night I dreamed of you--I could picture you with me and it was so vivid. I hope I will always be yours. I am truly lucky to have found such a dear, sweet, loving person as you, an Aquarian, not just a woman, but a beautiful, sensual woman who arouses thoughts of such unbridled passion in me, and the desire to give myself to you completely. I remain yours forever. Time will pass and I know we will stay together.
Related Articles
Related Resources
Still can't find the right words for your miss-you letter?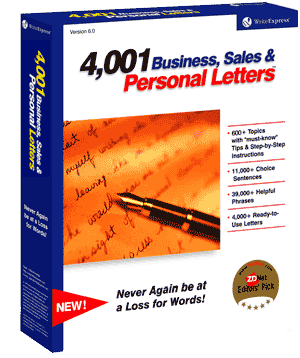 You will with our 500 letter-writing tutorials!
Find the miss-you letter that fits your needs and copy it directly into Microsoft Word or your favorite word processor.
Or let our 500 letter-writing tutorials guide you step-by-step through the writing process, suggesting sample phrases and sentences for each writing step. In minutes, you can write an effective miss-you letter.
Print your miss-you letter and send it!