Sample Letter #1
Never in my wildest dreams did I ever believe this could ever happen. I never expected to fall so deeply in love so fast. It all started last week with your first email to me: "Call me, we need to talk!" I was just online trying to catch up with some friends, and I had the pleasure of seeing your email message in my mailbox. I wanted to wait a few days before calling you, but my heart had other plans. So I called you a few hours later and that was the beginning of this love affair to remember.
I remember we talked for hours about anything and everything. When you asked me to come to NYC to visit, I was scared at first, but again my heart spoke for me. I decided to take a chance and see what would happen, but I never expected we would say we loved each other even before we met in person. Now don't get me wrong--I believe in love at first sight, but I thought I would be the last person to be bitten by that bug. When you surprised me with a dozen long-stemmed roses last Wednesday, however, I received a confirmation that had been in my heart since Sunday--that I loved you. When you said, "I love you," it gave me a little tingle in the pit of my stomach. Something I had never felt before.
When we saw each other Thursday night for the first time, I knew you were real and not just a dream that I hoped would come true. The time we spent together in NYC was magical and so romantic that I never wanted it to end. When you asked me to move to NYC, how could I say, "No"? When you said you wanted me to be your wife, how could I say, "no"? Even though we live apart right now, I have faith that in due time this will all come to an end, and we will be together forever. I love you more than words could ever show, and I know you love me too. Like the saying goes, "Distance makes the heart grow fonder." Well, my heart has always been and will continue to be quite fond of you. I love you more today than yesterday, and I will love you more tomorrow than I do today!
Related Articles
Related Resources
Still can't find the right words for your miss-you letter?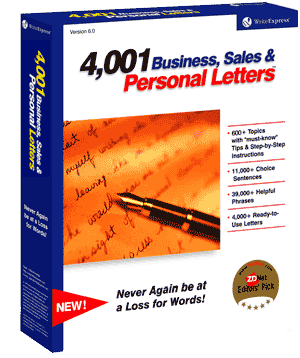 You will with our 500 letter-writing tutorials!
Find the miss-you letter that fits your needs and copy it directly into Microsoft Word or your favorite word processor.
Or let our 500 letter-writing tutorials guide you step-by-step through the writing process, suggesting sample phrases and sentences for each writing step. In minutes, you can write an effective miss-you letter.
Print your miss-you letter and send it!