Sample Letter #1
I've loved you so much all these years, and those feelings can't and won't ever leave this heart of mine. Every time I am with you, I want to let you know that I miss you so much. You are that someone, that special person that I could never deny my love for. I have made some really messed up choices and went down the wrong roads in our past and in our relationship, but I need you to know that because of all of those choices, I have made a turn for the better. I need you in my life, my arms, my heart, and in my world.
Can you stop and think about the question I am about to ask you very hard? I am asking for the opportunity to love you with all that I am now and all that I will be in the future. I don't want to continue living my life feeling empty and lonely any more. Just the mention of your name is an instant smile, goose bumps, and a wish of us being together again. I still need you and I still would like to call you "Sexy" as well as you to call me your fantasy again.
Related Articles
Related Resources
Still can't find the right words for your second chance letter?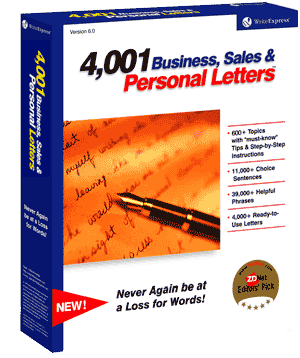 You will with our 500 letter-writing tutorials!
Find the second chance letter that fits your needs and copy it directly into Microsoft Word or your favorite word processor.
Or let our 500 letter-writing tutorials guide you step-by-step through the writing process, suggesting sample phrases and sentences for each writing step. In minutes, you can write an effective second chance letter.
Print your second chance letter and send it!