Related Articles
Letter Categories
Sample Letter #1
I have just learned of the death of your father. I have always had the highest regard for him. He was the epitome of a refined gentleman and always treated everyone with utmost respect. I know this is an enormous loss, but you may be comforted by the knowledge that he left the world better than he found it. My sincere condolences to you and your family.
Sample Letter #2
The news of your daughter's accident has saddened all of us at Doe Corporation, and we extend our deepest sympathy for your loss. I know she brought you great happiness. The passing of a child is especially difficult for loving parents. We extend our deepest sympathy to your and your family.
Sample Letter #3
Words cannot express how sad I was to hear of your loss. Although I wasn't close to Jane, I always admired her energy and positive attitude as she came to greet you for lunch each day. She must have been a magnificent support for you as a wife and as a great friend.
I know this must be a very difficult time for you, so please let me know if you need more time off to handle these important affairs.
Sample Letter #4
My staff and I extend our sympathy on the death of your wife. Although we knew her mostly through the stories and photographs you shared with us, we sense the loss you are experiencing. Please let us know how we might help during this difficult time.
Related Articles
Related Resources
Still can't find the right words for your sympathy letter?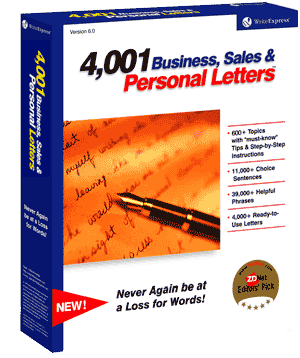 You will with our 500 letter-writing tutorials!
Find the sympathy letter that fits your needs and copy it directly into Microsoft Word or your favorite word processor.
Or let our 500 letter-writing tutorials guide you step-by-step through the writing process, suggesting sample phrases and sentences for each writing step. In minutes, you can write an effective sympathy letter.
Print your sympathy letter and send it!